We Go Together
June 09, 2023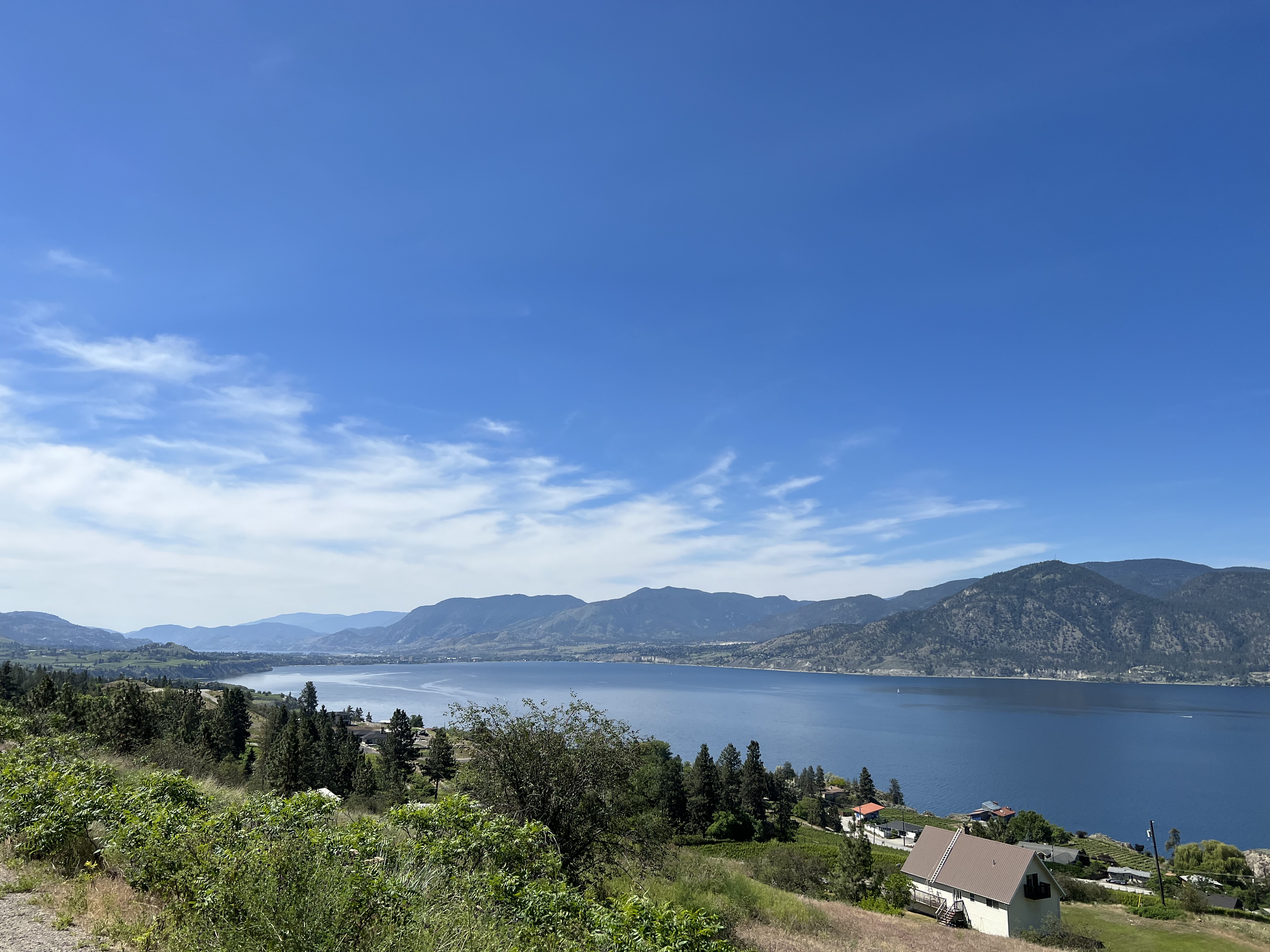 The Okanagan Valley: a breathtaking region of endless sunshine, renowned wine, and the sweet scent of sage. A place that awakens the senses. As you breathe in the dry air and bask in the warm temperatures, you can feel your muscles release their tension. You can see the natural energy in the rolling orchards. Among such wonder you can't help but feel more connected to others. This was the setting of our company's 2023 summer retreat.
For some of our team it was their first opportunity to get to meet face-to-face. For example, Kaileen had never met Avvai in person so she was looking forward to picking her up from the airport to spend some one-on-one time during their drive up to Summerland. Even those who live in the same town were excited for the road trip together. Steve, Daila, and Andrew all drove down together and Steve was excited to take a detour to a local British shop, Limey, to buy some of his favourite imported candies.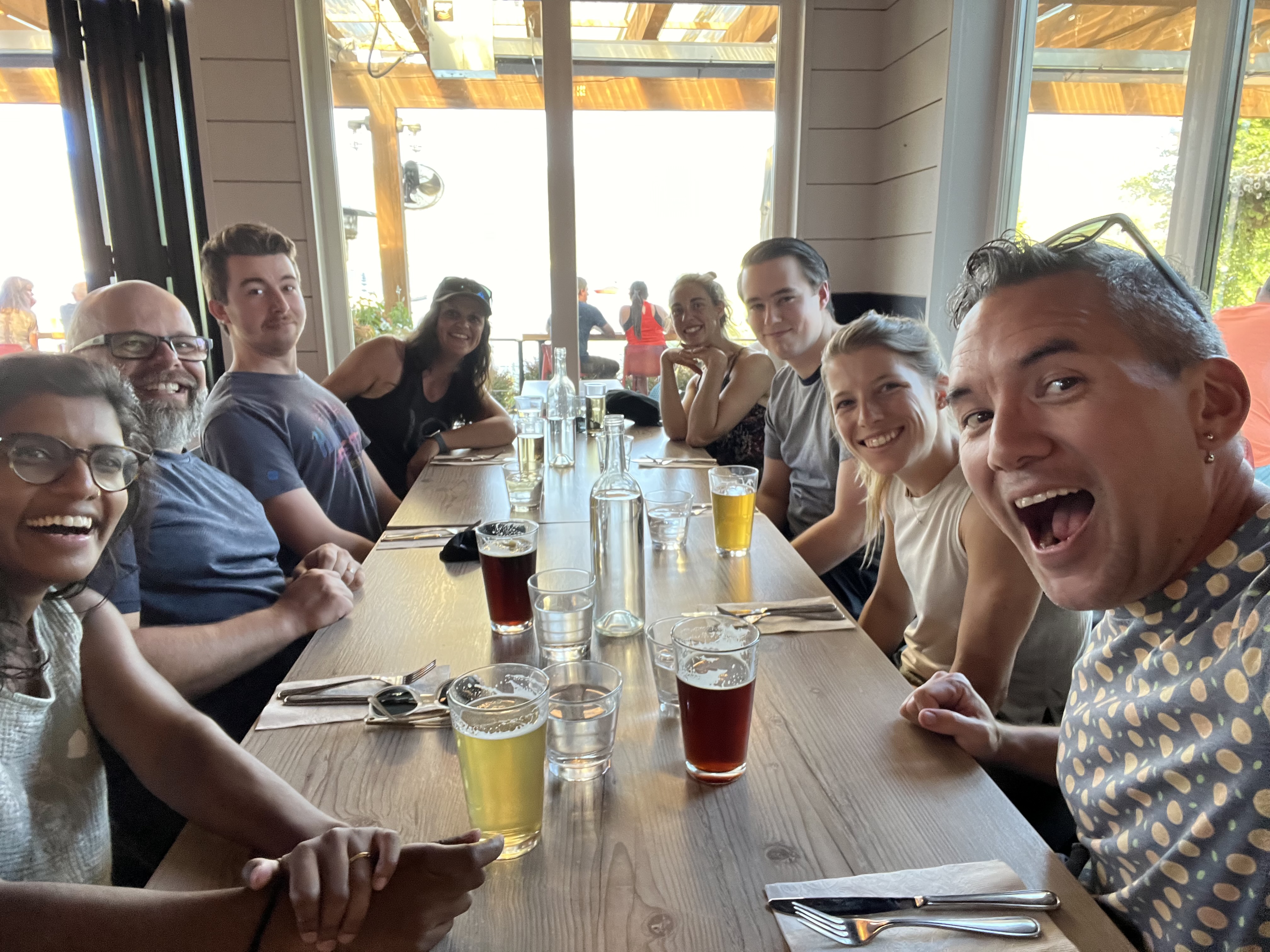 We all trickled in a little before dinner on the first night, so while those who arrived early waited they signed out the hotel bikes and took a leisurely ride along the waterfront. We had dinner at Shaughnessy's Cove and you could tell that everyone was very excited to be together. The energy at the table was palpable. The collective joy we were experiencing exemplifies the power of team connectivity through shared values.
That evening a group of us went down to the beach and engaged in some laughter-filled volleyball. On the volleyball court, Andrew's athletic past was evident as he dove left and right, fiercely keeping the ball in play.
Day one, our first full day, was for play. We started off with a group breakfast and then went on an e-bike wine tour along the Naramata bench.
Courtney grew up in Penticton. It was great getting to be back in her home town with her. It created the unintended opportunity for her to share stories from her childhood that may never have come up otherwise. For instance, our last stop along the tour was to the Abandoned Rail Brewing Co. which apparently used to be a small ice cream shop that her mum would take her to as incentive to get out on the bikes.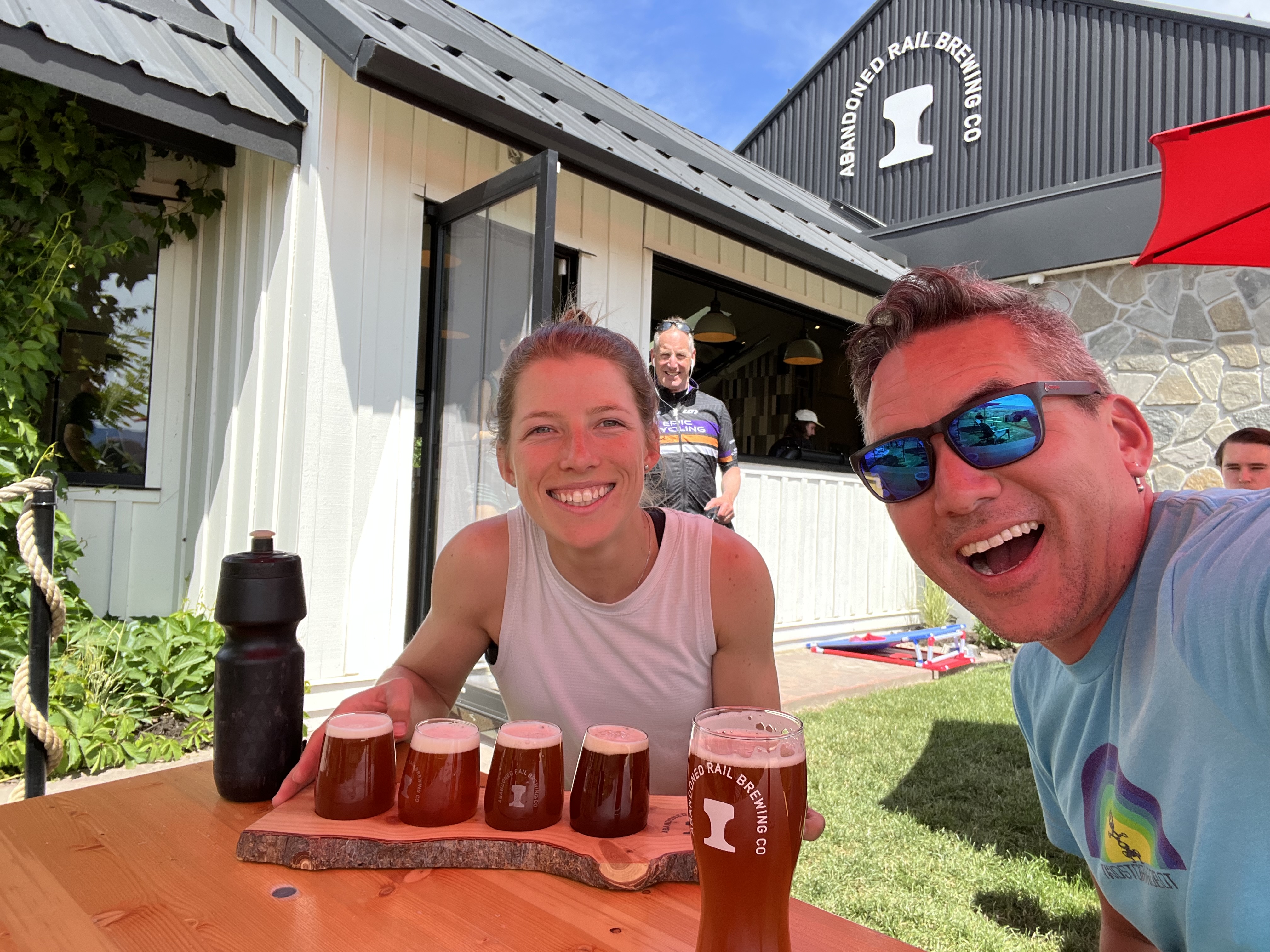 The e-bike wine tour was a perfect activity choice. As a company we prioritize well-being, so getting to be outside and moving the body fits us well. Having the e-bikes evened the playing field. Though we really should have put Chris on a road bike so he could get part of his daily workout done in parallel. Wine tasting is an opportunity to explore and celebrate excellence. A vintner, or wine maker, is a master of their craft. Something we can all appreciate immensely given that excellence and innovation are foundational to the way we operate as a company. We were also supporting the local community by purchasing their wines and engaging with the local tour operators. Our tour guides from Epic Cycling Penticton were amazing; impressive riders and strong community members themselves.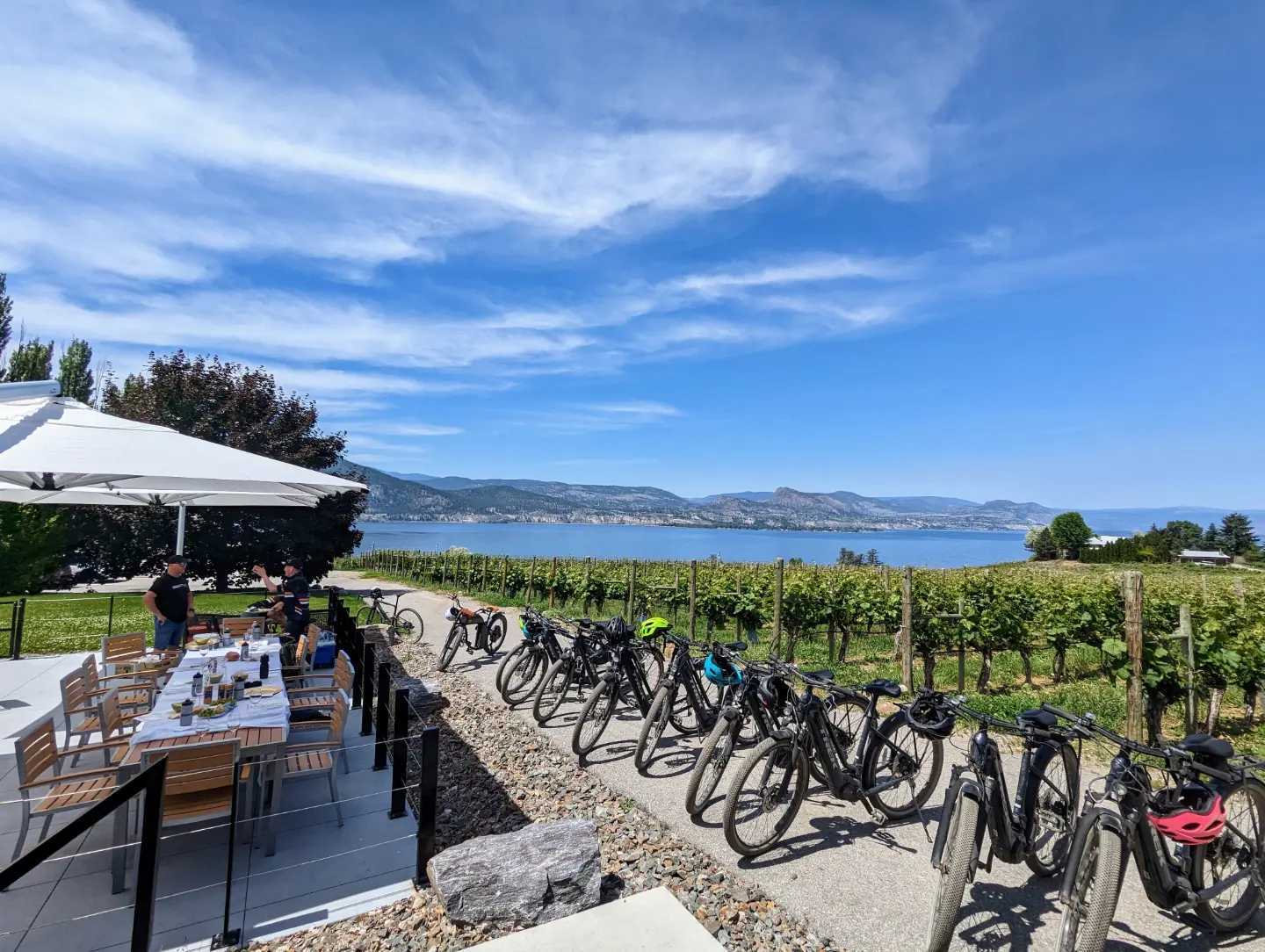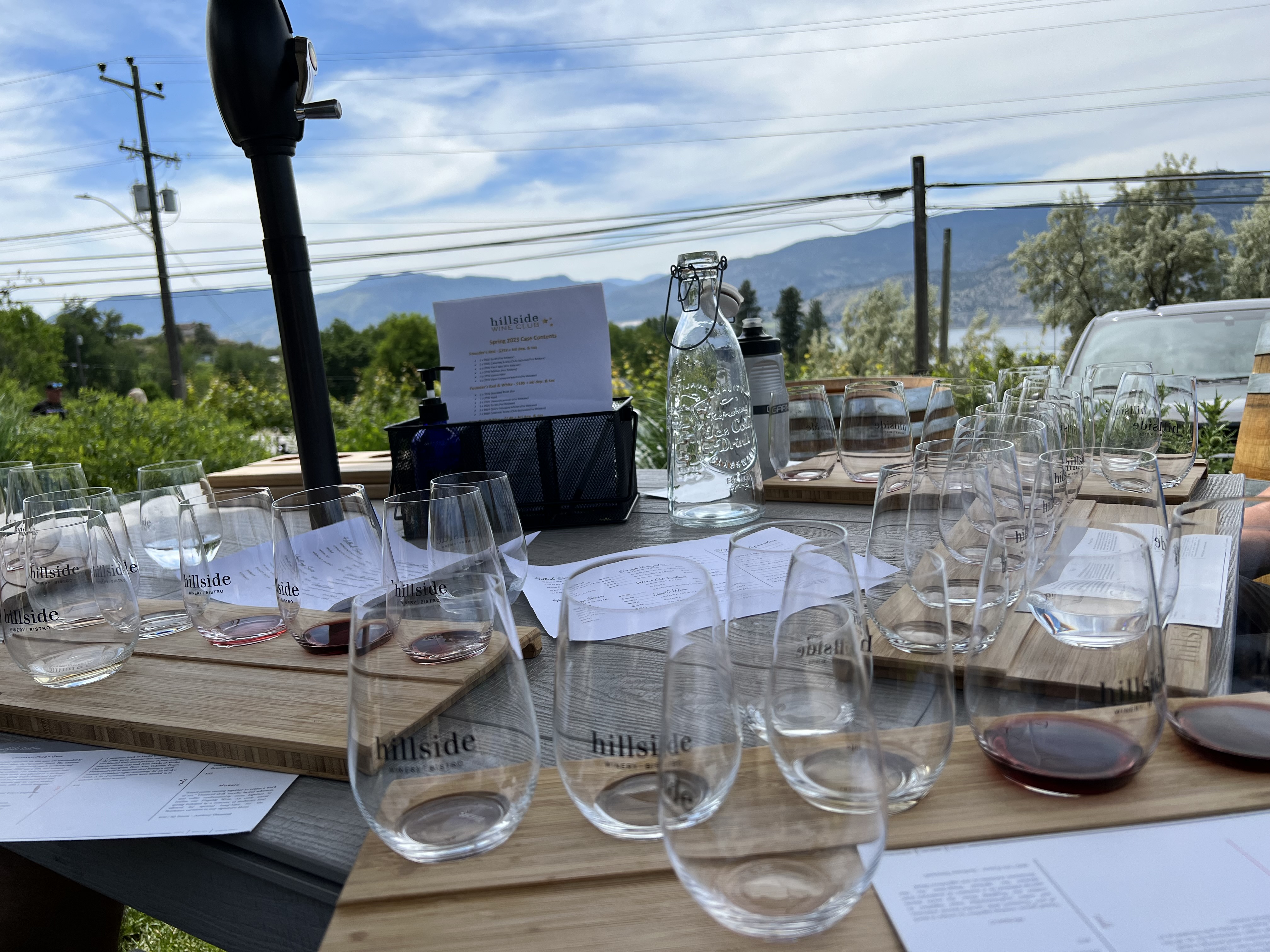 The wine tour was a big event so we kept the evening chill. We had a few hours of down time to relax. Some spent that time reading, working out, or relaxing by the pool. Steve's background in swimming and lifeguarding was apparent in his elegance in the water and water treading prowess. After enjoying pizza in the park for dinner, we were whisked away to England as we savoured the delectable treats Steve had brought for us. Many of us went to bed with bursting bellies that night.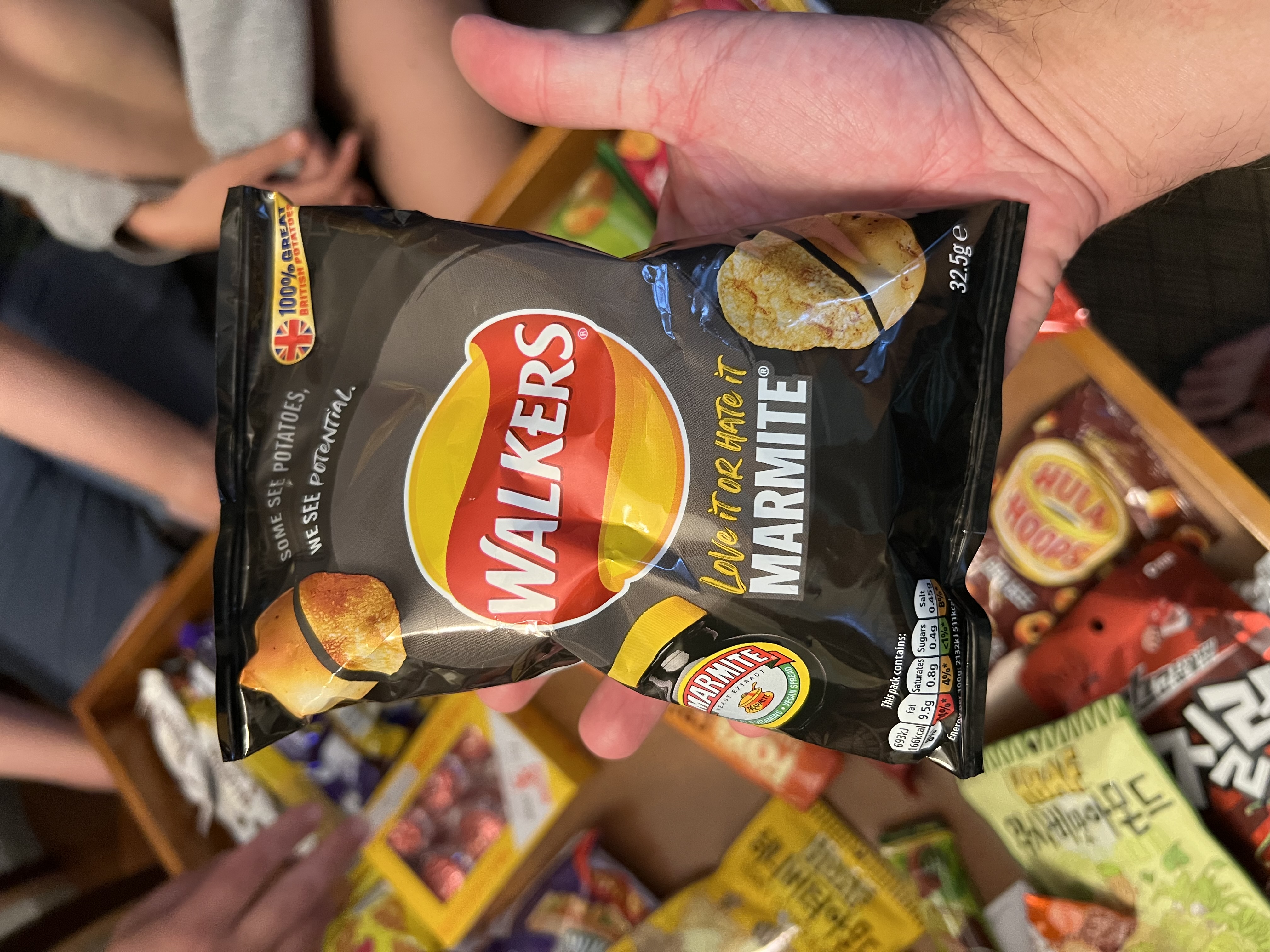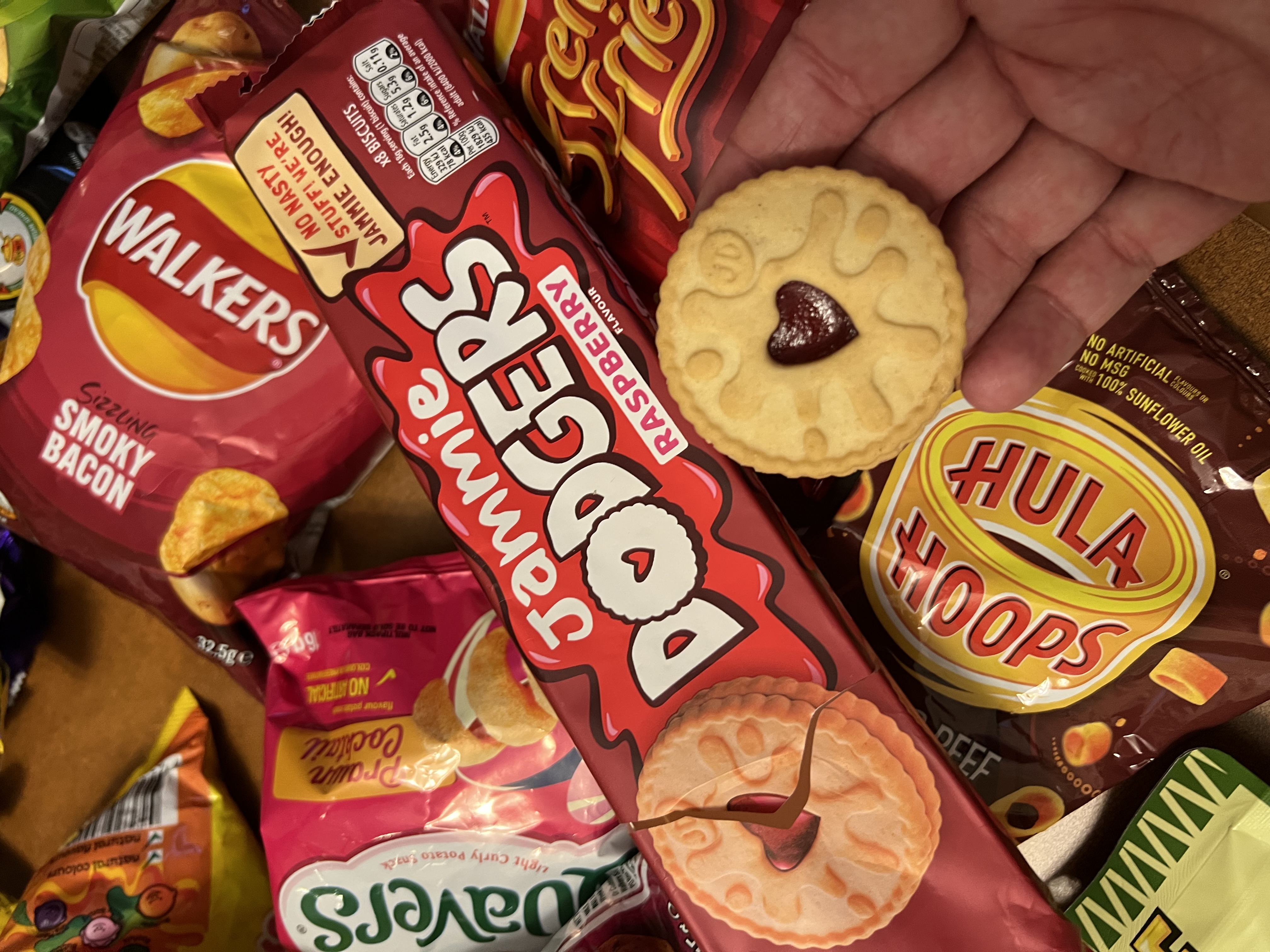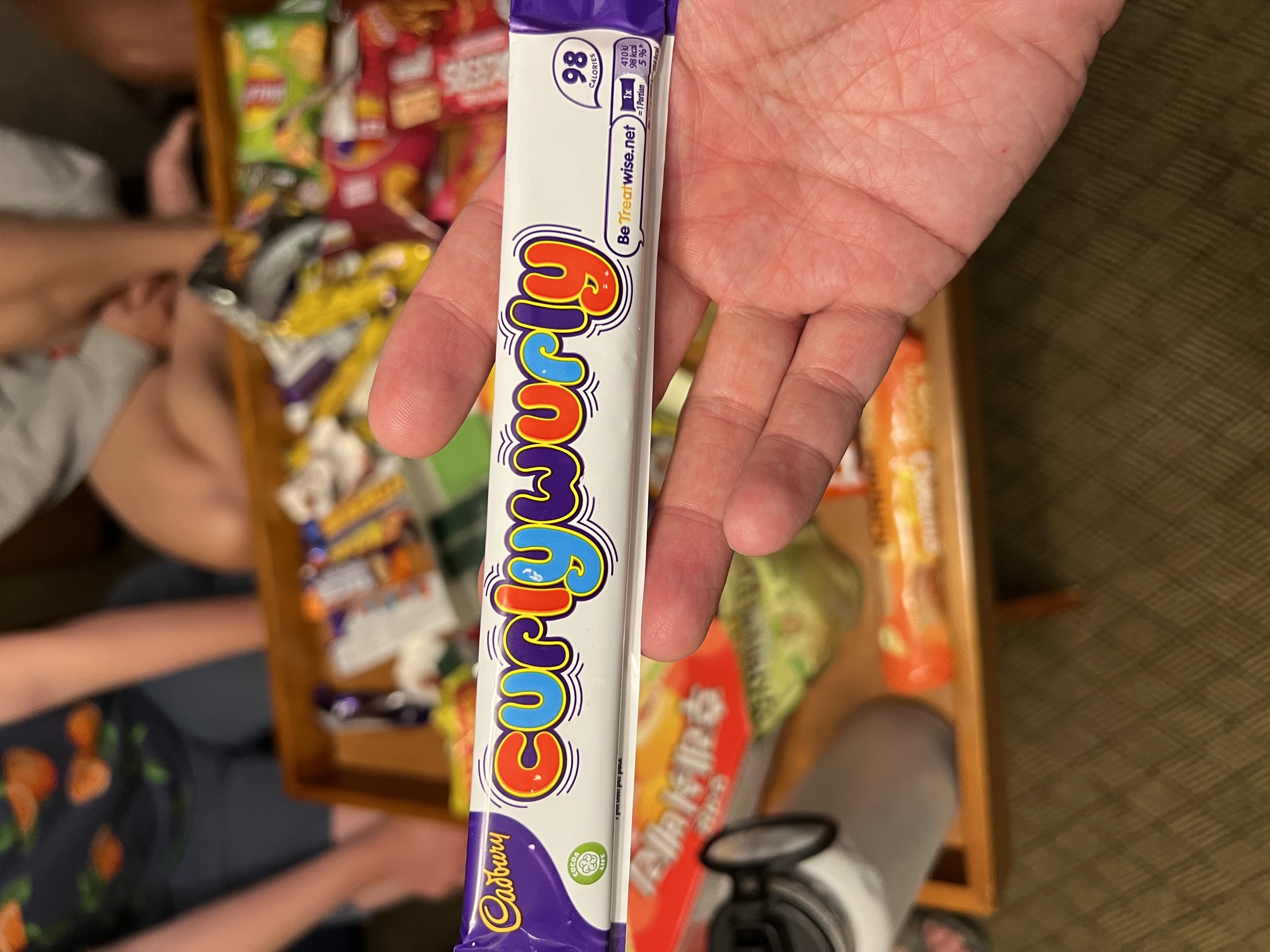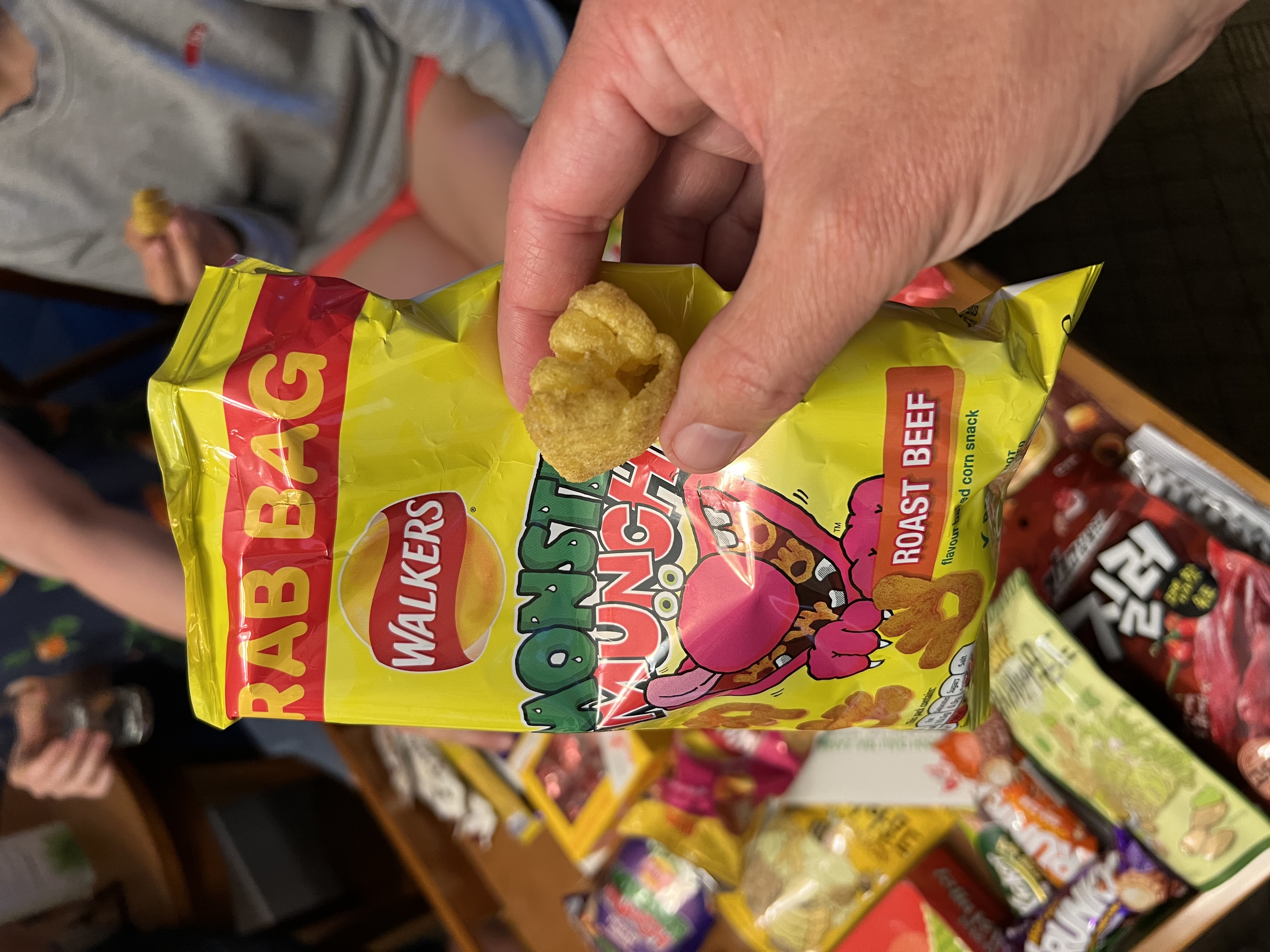 A work retreat would be incomplete without a little bit of work. So on the morning of day two we got down to business. As a company we like to experiment with new techniques and product ideas and one of the things we've been playing with recently is the Working Backwards Press Release. In the weeks leading up to our team retreat Jonathan iterated on an imaginary Press Release for a product we hope to eventually build as part of our suite of products in the wildfire space. On the morning of day two he shared his experience undergoing that process and then we worked together to draft one for a different product that our Little Robot team has been working on called HappyHire. This was a great opportunity because it not only got us all thinking through the intricacies of the product but it also forced us to clarify our thoughts on how exactly values should be incorporated into the hiring process. We spent a lot of time discussing bias and the various forms it shows up in. These are not light topics but our team was eager to engage in the discussion with open hearts. Even after the formal discussion was over there continued to be beautiful moments of openness and vulnerability. At lunch our team was looking at the new iteration of our website and those who hadn't been involved in the implementation pointed out that our robot was perhaps fuelling the body dysmorphia culture. It was obvious that this was completely unintentional but it's a showcase of character that we felt comfortable enough to voice such a concern and be willing to receive feedback for future improvement.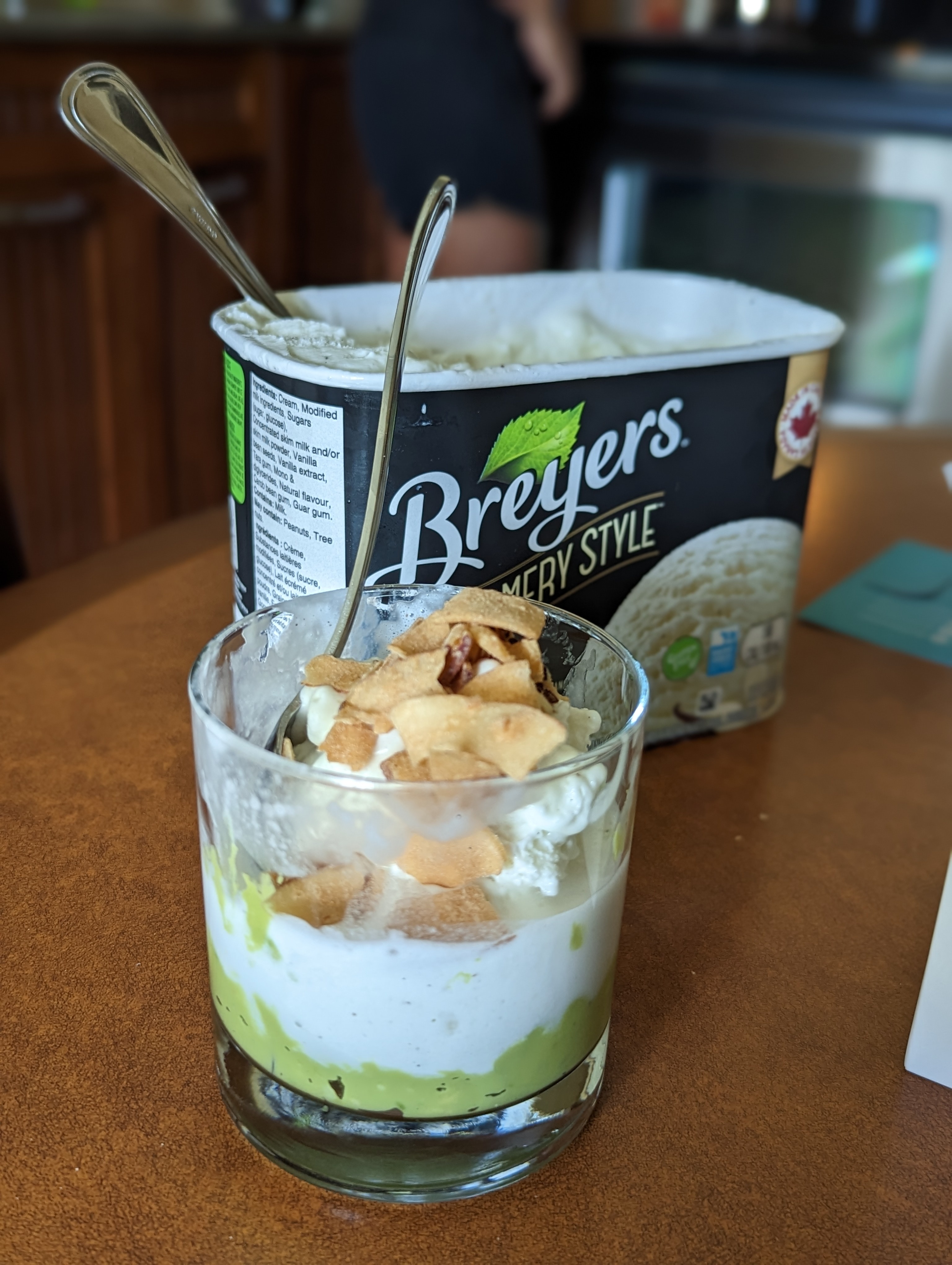 Recognizing the mental toll that vulnerable discussions can take and the importance of unstructured time for strengthening connections, the remainder of the day was set aside for free time between lunch and dinner. A highlight of this free time was Avvai treating us to a special Vietnamese dessert called kem bo. Avvai had also brought some novelties back from Vietnam that we tried alongside Steve's treats but she also specifically brought back these coconut flakes to turn into this dessert featuring avocado, coconut milk and ice cream. Courtney loved it so much she tried making it herself as soon as she got home.
---
We ended the retreat with one more small block of work on the poolside, before checking out Friday morning. The end is always bitter sweet but it was made a little sweeter by Jonathan's long, warm hug sending us off and Caleb's reminder that each retreat keeps getting better. That little thought encourages us keep the energy alive while we dream up our next adventure.