Wear a mask, we have some
October 05, 2020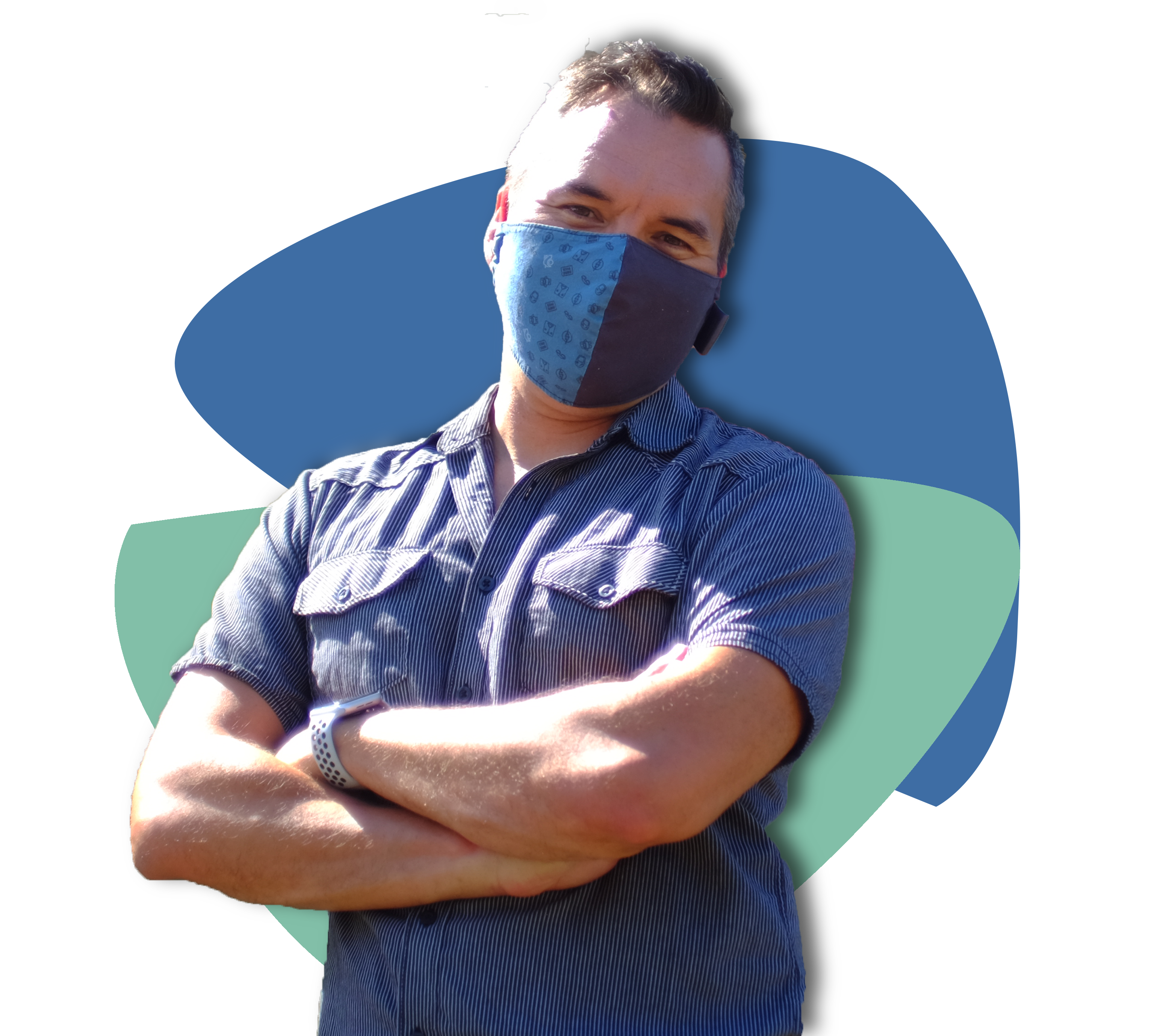 Masks are a part of the fabric of our society now. They help keep us and those around us safe. Wearing one is a deliberate act that shows you care about others around you. We make all sorts of other fun things besides software (including hats, notebooks, honey, hoodies, coasters, water bottles, etc), so why not make some masks?
We were impressed by the outpouring of support that Sew the Curve (a local initiative to make masks and other supplies to help reduce the strain on PPE in our health care system) received. We noticed that several individuals and businesses pivoted into making masks out of their hearts and then, once the social goals were met, start branching out into more entrepreneurial ways. These folks are taking their sewing skills and turning that into income for themselves and their families by making masks for businesses and individuals who are able and willing to pay.
As an employer, we didn't want our team to be without masks and felt it was our duty to provide access to a mask. Most of our team is very comfortable working remotely so we probably won't need them much for work, but everyone needs to get groceries or a hair cut.
We also want to normalize mask wearing in our communities. It's a simple but important act that can make a significant difference in keeping COVID-19 from overwhelming our health care system.
There is a case to be made that mass garment operations are a risky endeavour during COVID, similar to meat packaging facilities. Give this thread on twitter a read:
who's ready for garment industry tea

Los Angeles Apparel, which is more or less Dov Charney's project to clone American Apparel after they kicked him out for serial sexual harassment, fostered a COVID outbreak of 300+ cases in its shop & at least 4 deaths.

— Dr Sarah Taber (@SarahTaber_bww) July 13, 2020
Given all of this, we wanted to support a local company. So we worked with Desert Lilly Clothing, an active member of the Sew the Curve community, to make several masks for our team. Desert Lilly utilized some leftover fabric along with our custom fabric and labels to make 3 sizes of masks that fit our team perfectly. They are comfortable to wear for long periods of time (if one needed to wear them on an airplane), have a pocket for an optional filter, and looks pretty cool.
So we whipped up a little e-commerce store front to allow others to buy our masks and support a local startup sewing business. We're also giving all the profits from the mask to the Kamloops Food Bank.
Since we first wrote this post, we have taken down our e-commerce store. Thank you to all who purchased a mask and supported our community.